One Of The Industry's Strongest & Best Built Pool Enclosure, that includes a 10 Year Limited Standard Warranty.
All Standard Enclosures Include:
100% built & designed in the USA
Designed and engineered to the newest building codes and regulations
Colors available in white or bronze
Mansard, Gable, ½ Mansard and Shed style
Ceramic coated screws
17′ x 14′ Super Twitchell screen
5" Super Gutter on house width of enclosure
Screen door • Deluxe door hardware
Stainless Steel Cable Ties
Stainless Steel Ground Bolt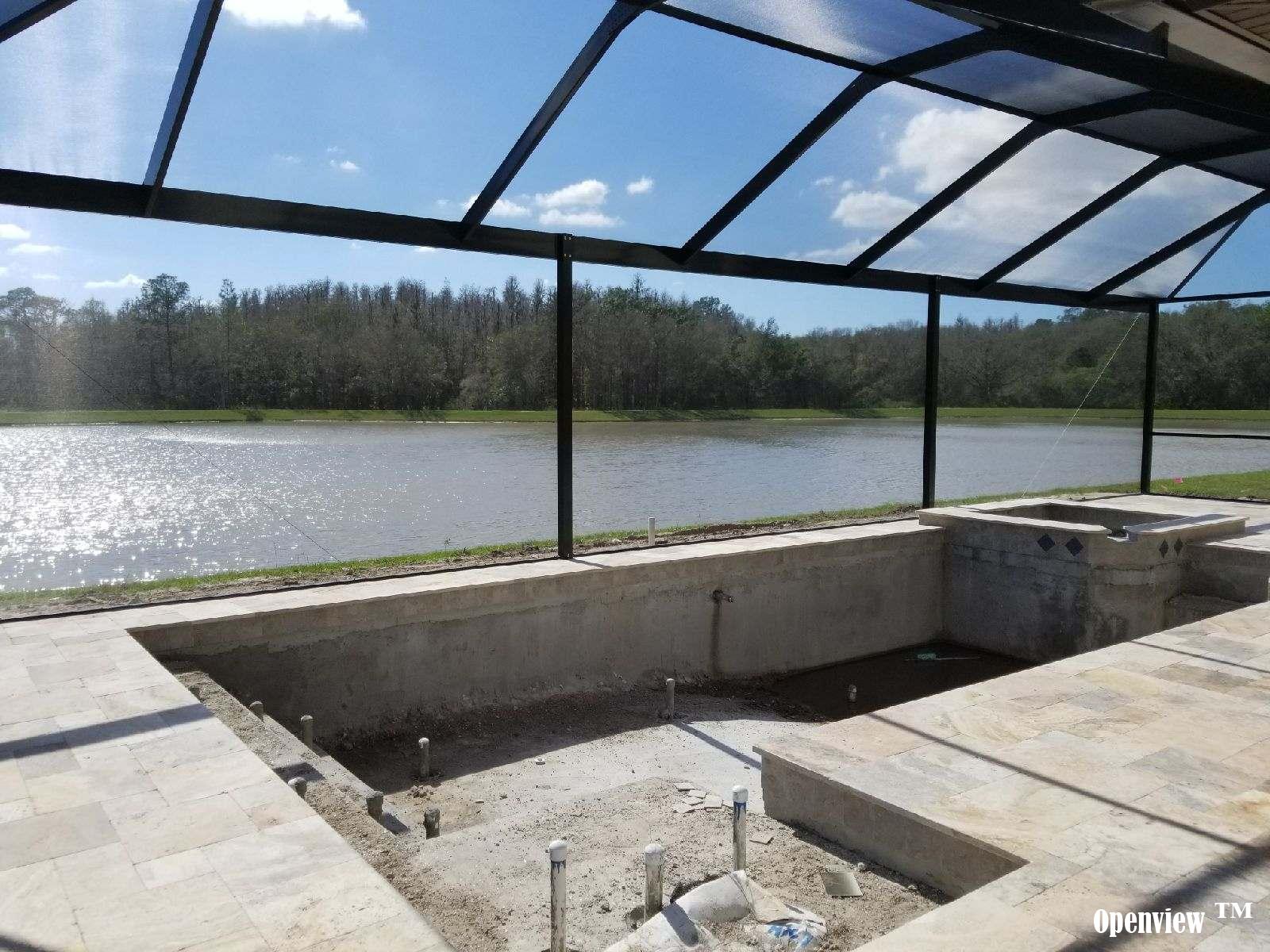 Additional Products and Services:
Removal of old, out-of-date enclosures and re-install new up-to-date enclosures engineered to new building code
Re-screening of existing pool and patio enclosures
American Safe Guard/Twitchell Brand – Limited 10 Year Warranty
Pet screen – 10 year limited warranty.
Florida Glass Privacy Screen
Screw and bolt change out-replace rusted or worn out screws and bolts
Stainless Steel 18-8 Marine Grade Screws with our Lifetime Warranty
Custom over-sized screen doors Custom Column wraps – round, square and other shapes and sizes available
Pet Doors – Size M and L 7" Super gutter • 4"x 5" downspouts
Trap Doors (For easy access to clean gutters) Colors available in bronze & white
3" and 4" Composite Roof Insulated Panels • Fan Beams for Composite Roofs built inside the core of panels
Kick plate- Available in 8, 16" and 24" colors Available in bronze & white
Custom handrail for balconies, pools, decks etc. Colors available: bronze and white
Custom Aluminum Fencing for pools and yard areas surrounding your enclosure. Colors Available: bronze and white
Custom Aluminum Gates with self closing latches for handrails and fences.
All photographs and literature are Copyright Florida Custom Contracting Inc. © 2011